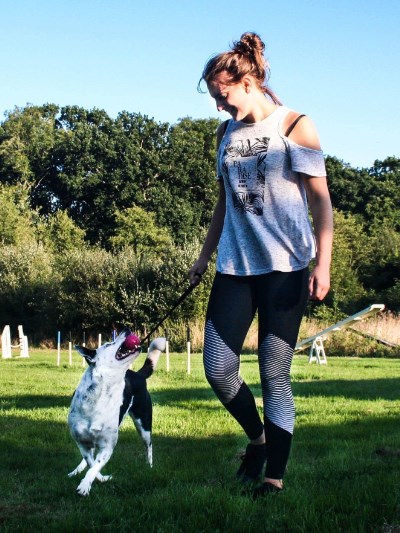 My passion for dogs started as a young girl. I grew up in the Lake District, where I looked after many dogs for family friends and fostered dogs from the local shelter. When I moved to Hampshire in 2011, I started dog walking.
In 2015, I became good friends with an amazing trainer, Anni Ritakallio, and was able to work alongside her with her sheepdogs in Cheshire. For the following few years I travelled back and forth from Cheshire helping with her dogs - from whelping, and caring for litters of puppies, to the care and handling of the adult dogs; it became second nature to look after more than ten dogs at a time.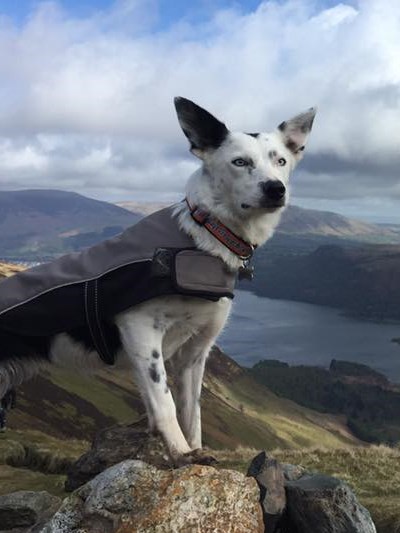 At the beginning of 2016, Ufo (Valmis Youth) came down to Hampshire on a six week trial to see if she would adapt from farm life in rural Cheshire to suburban life with me.
Initially, she did not adapt well – she was fear-reactive towards humans, dogs, and pretty much anything she hadn't encountered before. She also chased and lunged at cars. It was a challenging time.
However, in the last week of the trial I started to see a small improvement in Ufo, and knew I couldn't part with her. So, in February 2016, Ufo and I travelled up to Cheshire to show Anni the small, but significant, progress Ufo had made, and by the end of that week I became her official owner.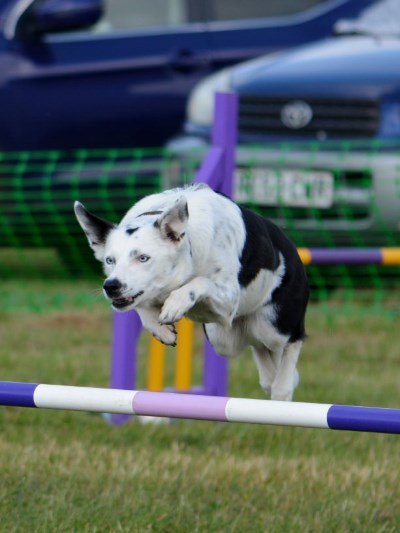 From the summer of 2016 onward, some of the young Collies came down to Hampshire to socialise with us, before they went back to Cheshire to start their sheepdog training. While south, the young dogs would join me while I walked my regulars, as well as gaining some basic training (such as heeling off-lead, a solid wait, and reliable recall).
These days, I am dog walking and training on a daily basis; caring and handling an array of dog-clients - from Lhaso Apso's to German Shepherd Cross's.
Ufo remains my constant companion, and is now doing well in agility competitions. I am also preparing a client's Cockerpoo to compete in next year's season.
I am currently studying a 2-year course towards a Diploma in Canine Behaviour, and will fully qualify as a Canine Behaviourist by September 2020.
I hold all relevant insurances for my business activities including Public Liability Insurance. I am also up to date on GDPR, and have a data protection policy which is available upon request.
I hold a Dog First Aid Certificate so I am able to act quickly and safely in the unlikely case of an emergency.